We live in a very special part of Georgia. We think you will like the character and atmosphere of our rural towns and villages.
The area in yellow is our home area. We can help you find what you are looking for in these counties.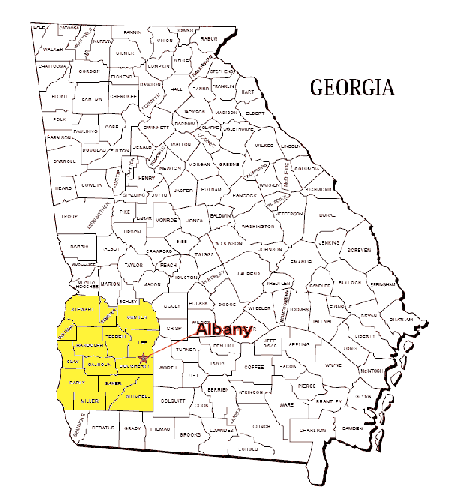 Here are some links to learn more about this historic area.

Fort Gaines is located 8 or 9 miles west of our office on the Chattahoochie River.
The city of Blakely is about 18 miles south of our office in Early County.
á